Skip to main content
Collaborations
We build tech and design solutions that help you make a bigger impact.

An NFT collection to preserve history
The Withers Art Project is a collaboration between the Withers Collection and the 1687 Club to help fund the preservation of one of the nation's largest civil rights photo archives.

CELEBRATING THE COURAGE OF AFRICAN AMERICAN PHOTOGRAPHERS & JOURNALISTS
Impact of Images acknowledges the bravery of the "Soldiers Without Swords" who embodied the black press corps and shared the truth of the civil rights movement with the world

EMPOWERING THE NEXT GENERATION OF HUMAN RIGHTS ACTIVISTS
The Medgar and Myrlie Evers Institute is committed to strengthening communities throughout the United States so that all Americans can live a life free of violence, exercise their liberty and right to vote, and pursue advancement opportunities.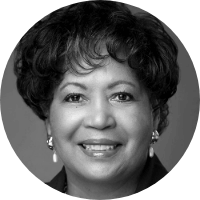 MMEI believes all Americans benefit when intergenerational connections are strengthened, new generations of socially and politically active leaders are empowered, individuals are provided with quality education and communities work together to benefit our nation